The obligation to stay home in this period because of the coronavirus, has completely changed our daily routine, making difficult some activities that were normal and easy before. To stay close to our loved ones, to school and to our colleagues, technology became now indispensable as ever. There are software for videocall and for video meeting platforms, or workflow management systems that helps you to manage work activities with your teams working from remote.
With this article we will advice you the best software and the best apps that in this situation of coronavirus, can make your daily activities easier and a way better in some cases, allowing you to organize remaining at home. 
These are the software we recommend:
1. Roundrush

The first web app we advice it's Roundrush, launched on the market recently but already used by several developer teams since two years, as in-house software.
Roundrush is a new workflow management system that allow you to create objectives (OKRs if you are already deep in it), projects and work activities for you and for your team. With Roundrush you will be able to work synchronized with your team, to assign and manage tasks, define priorities and follow the entire project development.
Roundrush is the perfect alternative to Trello or Jira and the platform was developed to eliminate the complex setups and bad usability that you can experience with competitors, and to offer an unique and structured workflow that guides you, step by step, to achieve your objective keeping the quality at maximum level. 
The user experience in Roundrush is very easy through the menu that faithfully reproduce the development process of every project:
Milestones: define your OKRs and easily track your high-level objectives;

Iteration Planner: plan your weekly activities with your team;

Board: assign tasks, close yours, make reviews and report any errors;

Retrospectives: analyze the activities report and also share it with your clients.
Roundrush also offers some exclusive features to help deliver products with quality:
Shared Board: Roundrush let you invite your clients on your board, without registration needed. You can decide what to show them that is more relevant and what to hide.
Real-time Monitoring: See your employees or team members achieve objectives in real time, managing priorities and assigning every single activity.
Leaderboard: The Leaderboard is a live dashboard that summarize how many tasks every team member closed and, thanks to an algorithm, show you who are in the first top 3 positions. This is useful to stimulate your teams, maybe offering bonuses or awards for the top positions.
Many other features come with Roundrush and you will be able to try them directly on the platform. Roundrush will make you fall in love with the smoothness every project starts and  finishes, step by step, keeping the quality as first goal. Working from remote and develop projects from home will become easier and even more productive.
In this emergency period of Coronavirus, Roundrush is free so you can try it without limitations at the following link:
2. Whereby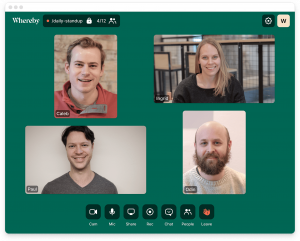 The purpose of this article is to provide a list of original software, less known than others but useful and often better.
Whereby is one of them, less famous than Microsoft Teams, Bluejeans and Skype for Business but equally valid if you need a web app that allows you to attend video meetings with our teammates, make a presentation and share the screen to organize work activities. Whereby video and audio quality are good and it is free up to 4 users, while if you need more seats you will need to upgrade your plan starting from 9,99$ per month.
3.House Party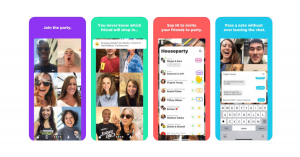 If you are looking for a free solution to use with your relatives or with your friends, the first app you have to try is House Party, in this period spread all around the web thanks to its features that let you not only have a video call with your friends but playing games at the same time as well.
House Party lets you join from room to room, with maximum 8 users and there are several games that you can play together with your friends in order to liven up the conversation.
Alternatively, free as well, there is Google Duo: it is often already installed on your mobile device but it is less used than applications like Skype. With Google Duo audio and video quality are very good and stable, even if connection is not so good. Like House Party, it allows you to have video calls with your friends up to 8 users.
For larger groups, we suggest Facebook Messenger that lets you invite up to 50 mates, or Zoom that arrives up to 100 with the only limit that after 40 minutes you must restart the call without a payment plan.
4. Slack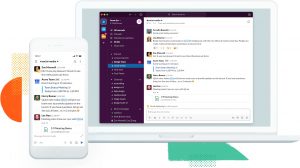 To experience a better way to communicate during work, we couldn't talk about Slack, used all around the world and by the most important enterprises.
Slack is not just a chat but a way to better organize your work conversations and it counts integrations with the most used app like Google Drive, Amazon Alexa and Dropbox. It also has a cloud storage system and allows you to create different conversational channels to favor a continuous exchange of information in order to work better and more coordinatedly
Slack is free with some limitations, so you can see how it can improve your work.
5. Twitch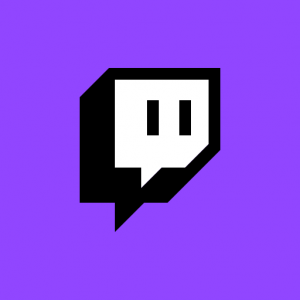 If you are passionate about video games, Twitch is the right platform for you. It's Youtube like but on twitch videos are mainly in streaming.
Sign-up to Twitch is free and it allows you to access millions of video contents and to follow your favorite streamers. This is the best place to see the gameplay of the last launched video game or to share your knowledge.
With Twitch you can also subscribe to your favorite streamer with a monthly payment and this will let you access exclusive contents or to communicate directly with him and the other subscribers.
Twitch is also included in Amazon Prime subscription and this gives you the possibility to subscribe to one streamer monthly for free and to receive exclusive offers, games and skins. Find out more info at https://twitch.amazon.com/tp
There are softwares and applications for every purpose. In this crisis period due to coronavirus we need to stay safe and work from home. Even if circumstances make it complicated, it is still possible to see and have fun with our friends and work from remote with our teams. All you need is to organize yourself with the software we recommend above!